5 Benefits of Outdoor Lighting
November 21, 2019 at 10:36 am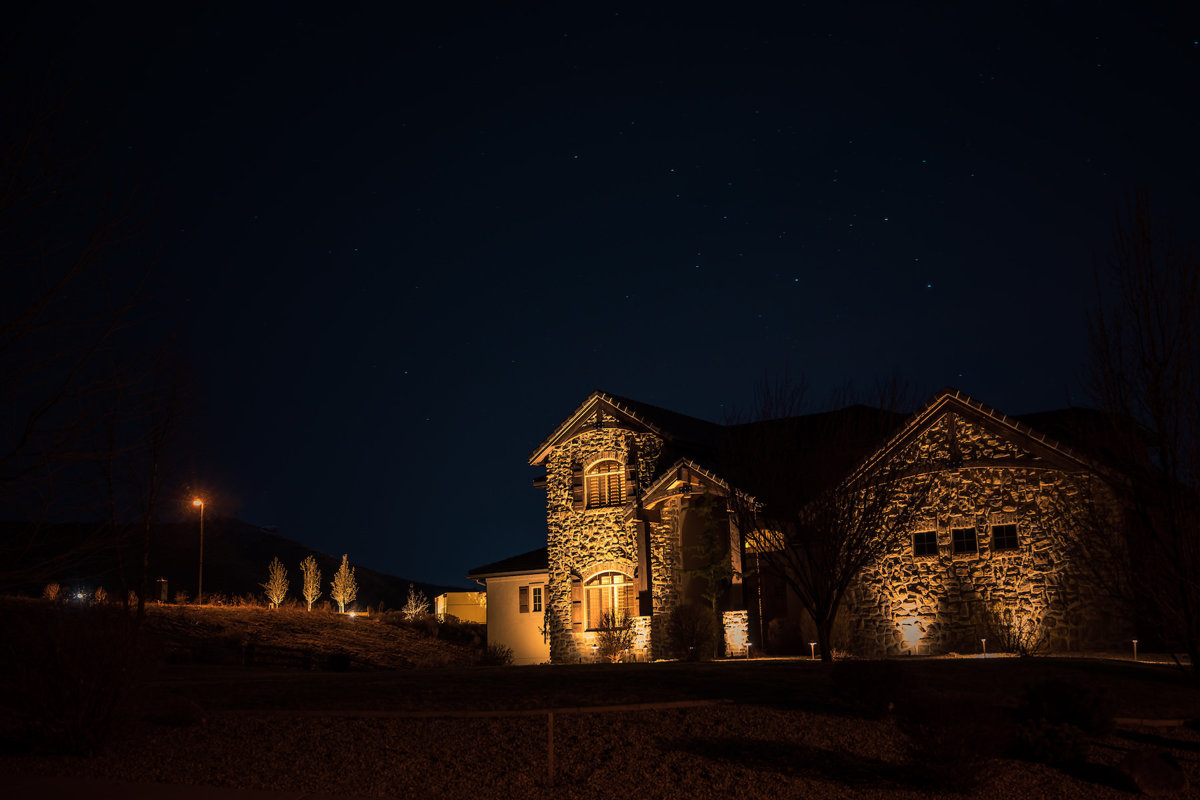 Now that the fall back time change has happened you're probably missing that extra hour of daylight. But there's a silver lining - your outdoor lighting gets a little more time to shine. The only problem is you haven't invested in outdoor lighting yet.
Keep reading to learn about five benefits that will get you excited about outdoor lighting.
---
Highlight Your Best Home Features 24/7
It's quite remarkable how outdoor lighting can direct attention to architectural features and landscaping that's missed in broad daylight. Strategically placed outdoor lighting can highlight the best features and direct the eye where you want it to go.
Get More Use Out of Outdoor Living Areas
This time of year is the perfect example of how beneficial outdoor lighting can be. In Houston, the sun sets before 5:30 pm in November and December. Before many people get home from work it's dark, and homes without outdoor lighting are far less functional. You can forget about relaxing out on the deck or patio unless you like sitting in the darkness.
Lighting can help you define outdoor communal areas and make them usable all hours of the day. In temperate climates, as we have in Houston, you can also grill well beyond the summer months if you have ample outdoor lighting. This is a huge upside for people who have invested in outdoor kitchens.
With the right lighting, these outdoor living areas become true extensions of the home. That's good for the value of your home now that more people consider functional outdoor living spaces to be a must-have feature.
Enhanced Safety When the Sun Goes Down
Not being able to see outside can be a serious safety issue. There are a lot of trip hazards and even wild animals that can be concealed if there are no lights around the outside of a home. Lighting makes it possible to get around without worrying about what you might run into.
To maximize safety you'll want to focus the lighting down low around:
Walkways
Paths
Stairs
Steps
Entrances
Spots where the ground underneath changes
Better Security After Dark
Security is something you can never have too much of at home, and lighting is an effective tool. A recent survey of 86 convicted burglars by KGW8 in Portland revealed good lighting that increases visibility around the home is a major deterrent.
One place you want to make sure is illuminated is the entrances to the home. Most burglars break in through a door, not a window. Make sure the front and back door are well-lit through the night. This advice includes garage doors as well. It's just one more reason to add decorative sconces around the garage.
Motion detector lights around the outside of the home is also a good idea. It's energy-efficient and the unexpected illumination can make burglars turn back around.
More Welcoming, Aesthetically Pleasing Exterior
There's no denying a home that's illuminated looks a lot more welcoming than one without lights. This is especially true around the front entry. A porch light and lights along the pathway leading up to the entry can make a huge difference in terms of visual appeal.
Outdoor lighting also adds to the aesthetics of a home both during the day and at night. A profession landscaper with lighting experience can help you select lighting fixtures that fit the style of your home and the ideal type of illumination.
Ready to illuminate your landscaping, walkways and outdoor living areas? Outdoor lighting is one of Colourscape's specialties. We can work with you to create a lighting design that makes your home stand out day and night.