3 Steps to Getting Pavers Installed
December 10, 2019 at 8:19 am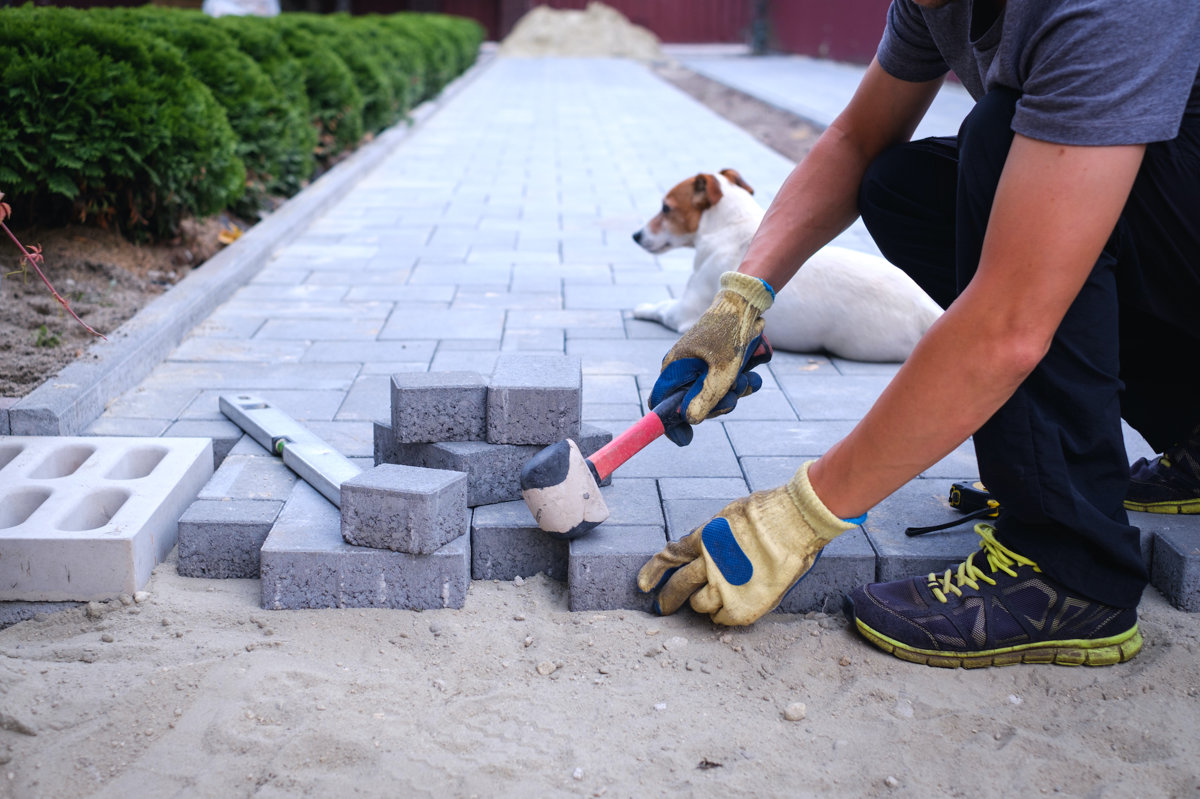 When you're creating a solid surface out in your yard there are several options that immediately come to mind. Three of the most common options are concrete, wood or vinyl decking and pavers.
Pavers are growing in popularity among Houston homeowners for a few really good reasons. For starters, there's less maintenance involved compared to decking. Concrete gets stained easily and can fracture causing unsightly cracks that are costly to repair.
These issues are not a problem with pavers Pavers are extremely durable. Plus, you have more finish options.
You can DIY a paver installation, but it may be a project that's best left to a professional, especially if you want to do a design or intricate pattern. If you go the professional route for a driveway or patio project here are the three essential steps to getting pavers installed.
---
Step 1 - Decide on the Look

The first step in a paver project is to decide on the look of the finished product. With pavers, you have a lot of choices. They include:
Size of the pavers
Color
Pattern or design
You don't have such a wide selection with concrete and decking. It helps to narrow the options down so you can get a better idea of the time and budget that it will take to complete the project.
If you want an idea of what a certain color or design will look like there are virtualizer apps that can help. They use augmented reality to overlay an image of the finished product onto your smartphone or tablet screen for a very realistic view.
Step 2 - Estimate Your Budget
As with any home project, you'll want to estimate the budget. We say estimate because it's virtually impossible to create an exact budget before purchasing the supplies and paying for labor.
Three things that will impact the project cost include:
The type of pavers you'd like to use
How you want them laid
The amount of area being covered
These things will influence the cost of supplies and the amount of labor needed to get the job done.
Step 3 - Find a Reputable Contractor That Has Examples of Their Work
Once you have a good idea of what you want and how much it will cost, it's time to find a contractor who can get the work done. Installing pavers has to be done correctly to create a tight fit or you'll end up redoing everything. And if you want a design or complex pattern, the skill of the installers is even more important.
The key to finding a reputable contractor is seeing their work. If there's someone in your neighborhood who has a beautiful paver driveway ask them for their contractor's information. Look to see if contractors have pictures of past paver projects on their websites. Read customer reviews that include images. Bypass anyone who can't provide examples of projects and past client referrals.
Pavers are both decorative and functional. You'll want to hire a contractor with the skill to lay everything correctly and the artistic eye to produce something that enhances the appearance of your home.
Follow these three steps and you'll be well on your way to ensuring your paver project goes smoothly!
Want to know more about using pavers in the Houston area? Colourscape is a premier contractor with years of experience creating uniquely beautiful driveways, walkways, and patios. You can reach us by phone or email to get answers about custom paver installation.