How to Kill Weeds Naturally: 5 Effective Tips
March 18, 2020 at 11:14 am
No one wants weeds in their yard or garden, but no one wants to use dangerous chemicals, either. Learn how to kill weeds naturally in this post.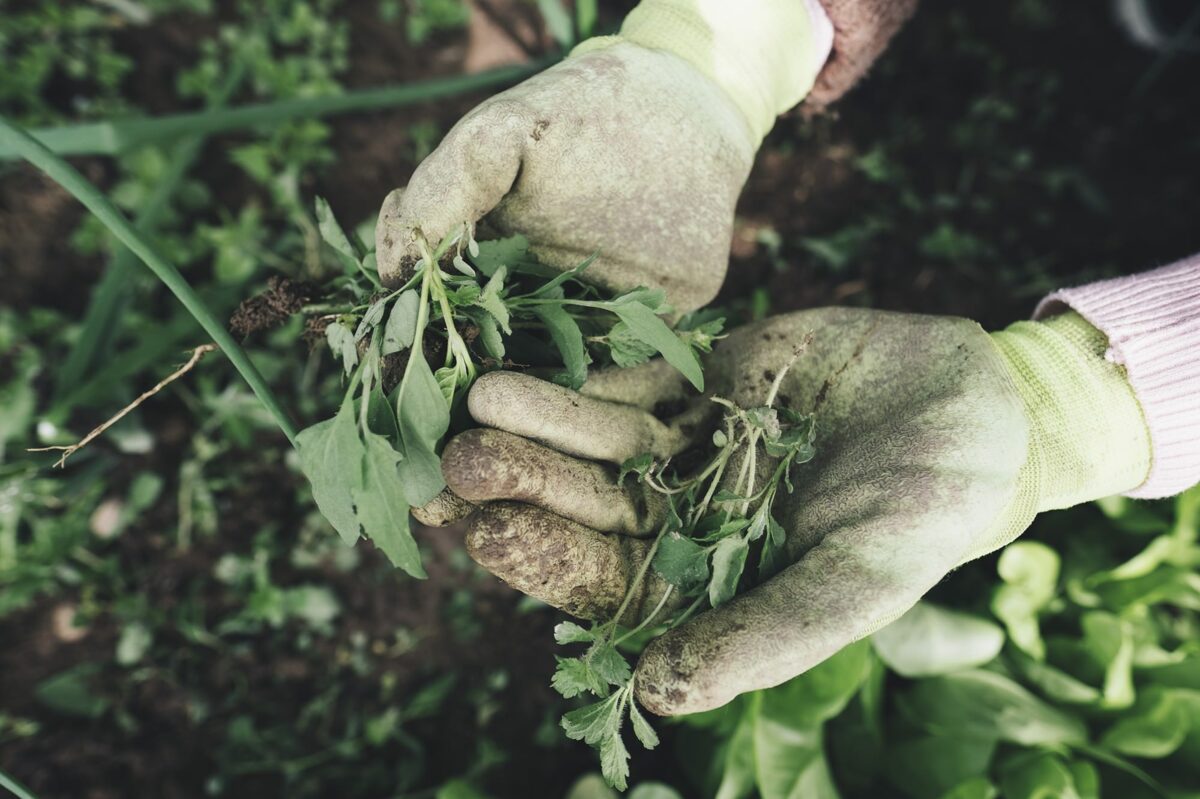 There are over 8,000 species of weeds in the world. Some of them cause allergies, some of them invade our gardens, and others can be dangerous. With that being said, no one wants to use a potentially harmful chemical to manage weeds.
There are other options though! Using a natural weed killer is a safe and simple way to manage weeds. We are going to show you just how to kill weeds naturally with these 5 effective tips and tricks. So, put down those harsh weed killers and read up on these natural ways to kill weeds!
---
1. Mulch
Mulching your gardens is a great way to manage your weeds naturally. The thick layer of mulch will prevent the soil beneath from ever coming into contact with the seeds of the weeds. Additionally, the mulch will prevent any sunlight from reaching the soil, so if there are weeds or seeds there it will be harder for them to grow.
Mulching your gardens helps to maintain moisture levels in the soil as well which is good for the plants in the garden. Also, let's not forget how gorgeous a beautifully mulched and landscaped garden looks!
2. DIY Spray
This natural weed killer recipe is made up of things you most likely already have in your home. Simply mix equal parts vinegar and salt into a spray bottle. Once you have your mix ready go on the hunt for any weeds and spray away!
You will need to use caution with this spray though. It is not harmful to you or your pets, however, it will kill any plants that it touches so be mindful to only spray the weeds.
3. Newspaper
Newspaper is an effective natural weed killer that can stop weed growth in its tracks! First, wet the soil thoroughly, and then you will apply a thick layer of newspaper. From there you can wait a couple of days for the weeds to die off or you can cover the newspaper with mulch.
The newspaper will break down under the mulch so it is a great way to recycle your old papers. Additionally, earthworms love old newspapers and will stay in the area where you have placed them which is great for your soil.
4. Pavers
If an area of your garden or your yard is particularly overwhelmed by invasive weeds you might want to consider paving the area. Pavers will effectively block out the sun and slow down the growth of any new weeds.
There are many different styles and materials to choose from depending on your preference. No matter what option you choose, they will look 100% better than a yard or garden full of weeds!
5. Boiling Water
The boiling water method is the easiest and most all-natural way to get rid of those pesky weeds! For this method, start by boiling water in the house. For added potency, you can add salt to the water as you boil it.
From there you'll need to carefully pour the boiled water over the top of the weeds using caution to not get any hot water on your other plants. For deep-rooted weeds, you may need to repeat the process twice.
How to Kill Weeds Naturally
Now that you know how to kill weeds naturally you can say goodbye to harmful chemical weed killers. These methods are tried and true and simple to do! Try some of these remedies today and get those pesky weeds out of the garden for good!
We would love to help you turn your yard and garden into an oasis! Visit us today so we can help make your dreams a reality.