How to Care for Succulents in Your Outdoor Garden
April 22, 2020 at 11:18 am
Succulents love living in the great outdoors. Learn how to care for succulents in your outdoor garden here. They will thrive with a little help from you.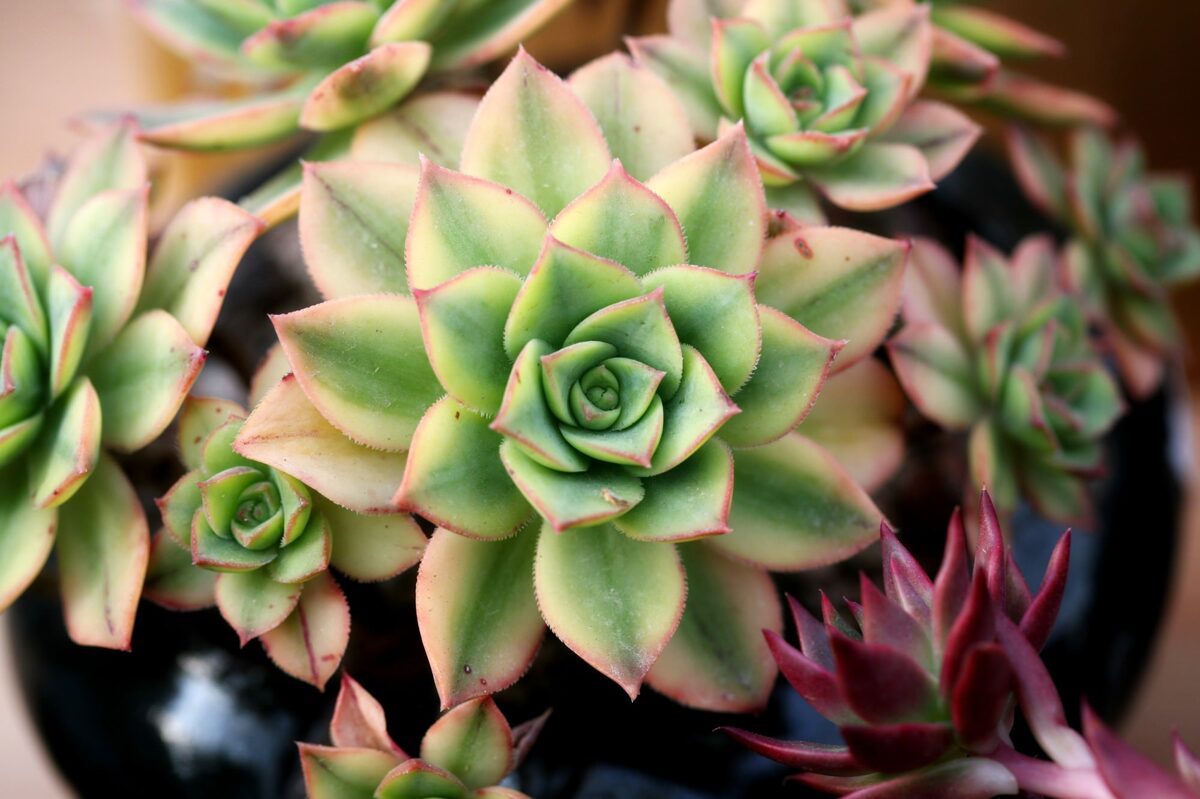 Having a succulent in your home has become a staple over the years and most people have them on bookcases and window sills because they make any room look cool. What most people don't know is that succulents can even grow in your garden.
Succulents can grow in just about any climate, but they flourish in a little sunshine and warm weather.
Keep reading to find out how to care for succulents in your outdoor space.
---
Pot or Ground?
There are two things to consider when envisioning your outdoor garden. The first would be to find your own aesthetic. You may want to cover your garden in succulents and let them spread freely, or you may want small amounts in a controlled setting on your porch.
The second thing to consider is your climate. Although succulents are resilient, they cannot handle frost or snow, so this may sway you to choose a planter for your succulents.
After considering these two factors you should be able to make a solid choice on how you want your succulents to look.
How to Care for Succulents
Making sure you research each type of succulent you plan on having in your garden is very important. Most come with guidelines on what each succulent likes in terms of sun and water.
Those instructions are a new plant owner's best friend when it comes to the survival of your succulent. Plan the location of your garden accordingly. Check for appropriate amounts of sun and proximity to a watering station.
How to Water Succulents
Succulents can survive on small amounts of water every once in a while, but that doesn't mean they should. During their growing season (Spring to Fall) succulents like to be watered and fertilized regularly so they can grow and even produce blooms!
During this time, they get more sunlight and warmth and in turn produce more leaves. They generally stop producing and slow their growth in the Fall and Winter because of shorter days and cooler weather.
A good rule of thumb for watering would be to drench your succulents during the summer about once a week. If they are in a pot soak the soil until water comes out of the drainage holes in the bottom.
If they are planted in your succulent garden, water the soil thoroughly. Don't be afraid to stick your finger down in the soil about an inch to see if it's dry, this is a great part of learning how to care for your succulents.
Propagating Succulents
The best part about succulent care is that when you take good care of them, they are plentiful.
There are so many ways to propagate your beautiful succulents, however, leaf cuttings are most ideal. Take a leaf or two from one of your succulents, like the jade plant, and then place this cutting in a pot with soil. The cutting will callus over and in time produce new growth!
Let Your Succulents Thrive Outdoors
When taking your first step to begin your journey as a plant parent, how to care for succulents is simple if you follow the tips above. It doesn't take much for these plants to bring life and excitement to your outdoor garden.
No home is complete without beautiful landscaping. Looking for a professional to bring your vision to life? Contact us today to get started on your dream landscaping or check out our blog for more inspiration.