6 Great Tips for Transplanting Shrubs
July 14, 2020 at 11:29 am
Sometimes we find that we need to move a shrub to a new location. Learn everything you need to know about safely transplanting shrubs here.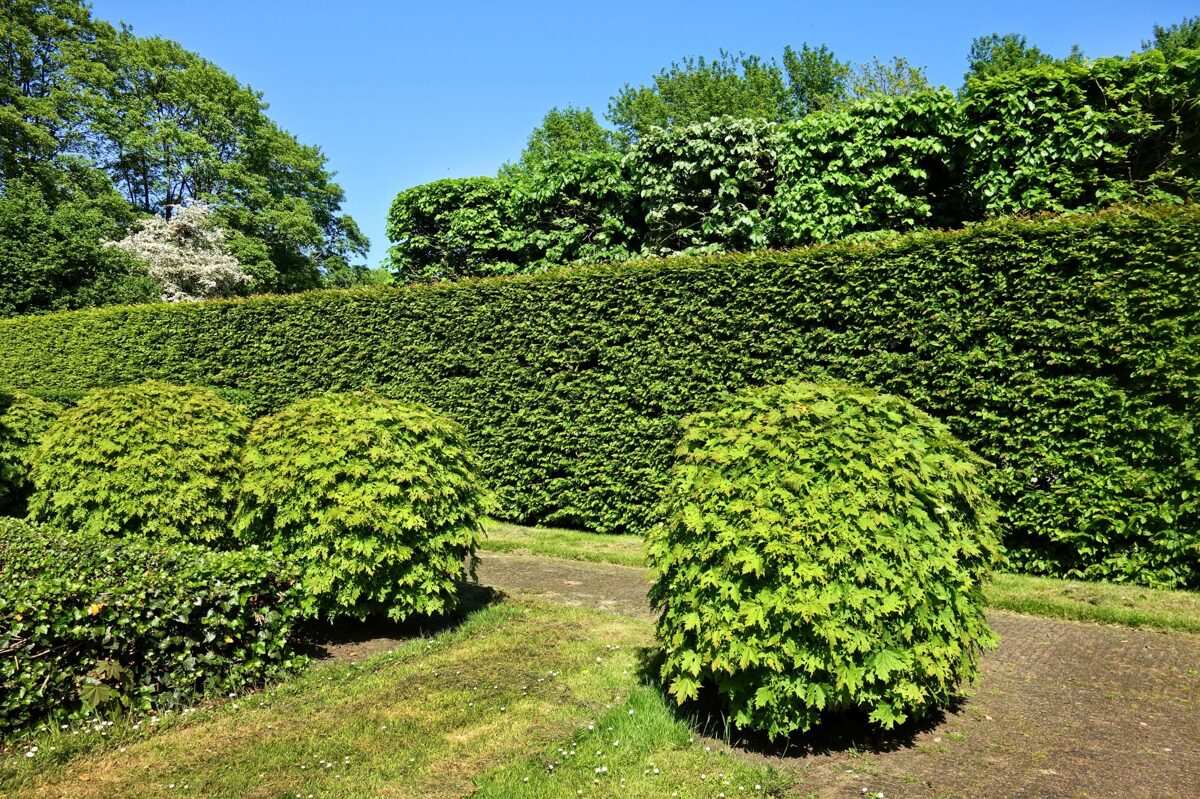 Summer is the perfect time to transplant your shrubs in order to make the best of your landscape design. But if you've never done it before it can feel intimidating.
Read on for our comprehensive 4 step guide on transplanting shrubs in your own yard.
---
Step 1: Prepare the New Area for Transplanting Shrubs
Before you remove the shrub from its original location you'll want to fully prepare the area where you'll be replanting it. Dig a hole with a depth about 2 inches deeper and 6 inches wider than the root ball that you're digging out.
Have a hose or filled watering can nearby along with the soil you'll use to pack and fill the hole once you've brought your shrub.
You can contact one of our landscape design professionals for help placing your shrubs and trees to maximize the outdoor space in your backyard.
Step 2: Make a Clean Cut
Prior to digging up the shrub remove any dead branches, dead leaves, or other debris from the shrub. You can also prune the shrub back about 1/4 of its growth so that, once transplanted, it can focus growth on the root ball.
Once it's cleaned and pruned dig in a clean circle with a radius about 15-20 inches from the trunk of the shrub. Try to make clean strikes straight down with your shovel and make a complete circle. You will likely sever some of the roots but as long as you don't cut most of them then that should be fine.
Step 3: Loosen the Root Ball
Once you've made a clean-cut circle around the root ball, you'll raise the shrub and root ball from the ground. Once it's free of the soil you can use a small hand rake or your hands to gently remove some of the remaining soil around the roots. This will aerate the soil and stimulate new root growth.
It's important that you are gentle and careful not to remove any more roots by loosing the soil. The point isn't to get rid of roots, it's to clear out old soil.
If you do spot any rotting, soft, dead roots you can gently remove those too.
Step 4: Bury, Water, and Feed
Once you've cleaned some of the old soil from the root ball you can place your shrub in the new location and bury it with fresh soil.
Your shrub will likely experience a period of root shock or transplanting shock from losing part of its root system. To keep the shock from killing the plant it's vital that you fertilize it with a root stimulator and give it a really thorough soak with a hose or several watering cans full. You can use this watering guide for Texas to help you determine how often to water your shrubs after being transplanted.
Final Thoughts
Transplanting shrubs is a great way to save money on landscaping, reduce waste, and freshen up your exterior design. Visit our blog for more tips on how to maximize your outdoor living space.
Contact us today for professional landscape design and exterior work in the Houston and Fort Bend areas.