The Benefits of Yard Waterfall Installation
December 18, 2020 at 9:33 am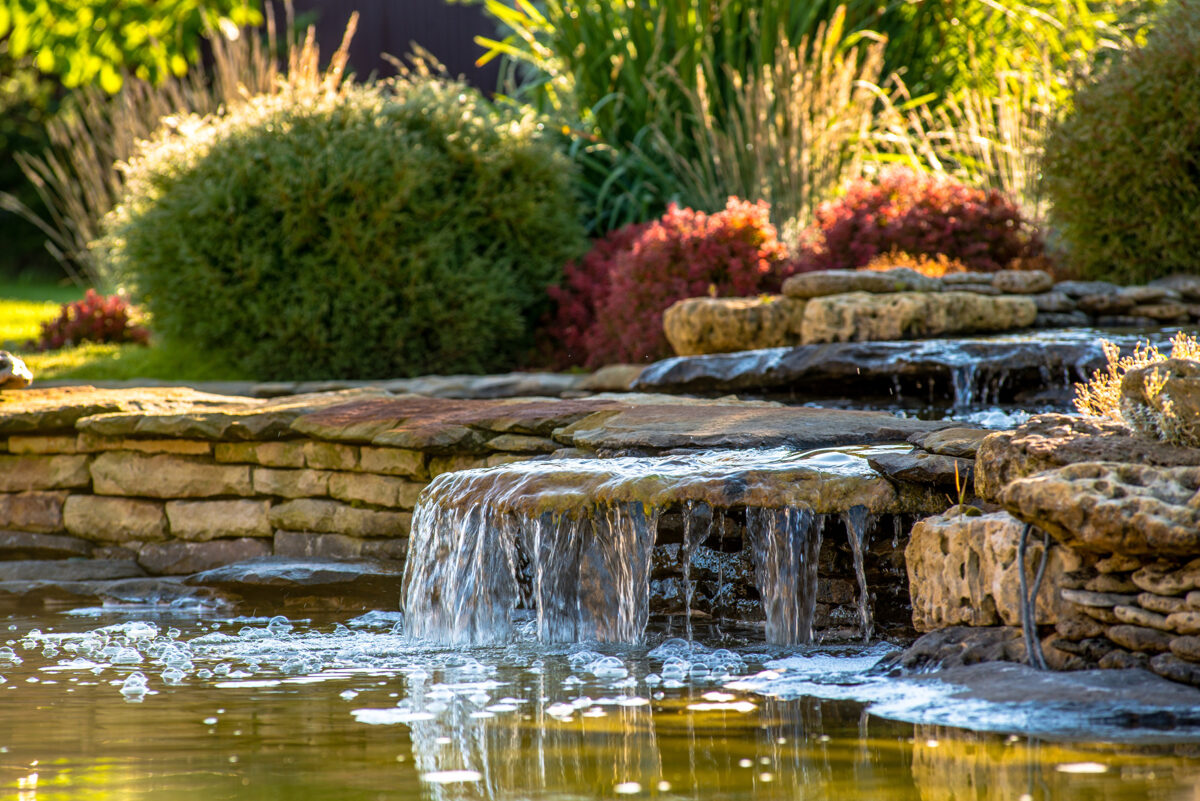 Want to spruce up your drab yard space with something unique? Don't miss out on the many benefits of waterfall installation to make your yard pop!
---
People take great pride in their yard design. They bring a touch of personalization to your home, allowing you to showcase vibrant flower and vegetable gardens. Moreover, they provide you with a setting for timeless family memories.

Because of these benefits, people often look for ways to spruce up their yards. If you want to bring the fullest possible beauty out of yours, check out waterfall installation services!
Waterfalls draw out a beauty that no other feature can bring to your yard. They're a gorgeous home improvement project that makes your yard the most relaxing place in the world. Lest you think it's an impractical idea, we'll examine some benefits of waterfall installation and some design ideas!
Waterfall Installation Complements Your Landscaping Design
Some people worry that a waterfall might look ostentatious or clash with other landscaping features. While it's true that some DIY projects could go wrong, a professional installation service can prevent that!
Professional waterfall installation teams take your yard design into account before installing a waterfall. They can walk you through their options and suggest ideas that fit with your current setup.
Waterfalls Can Fit a Variety of Spaces
If you've ever wanted a waterfall for your yard but worried you didn't have enough space, don't let that stop you! Several waterfall designs that can accommodate even small yard spaces.
Some home design waterfalls line your fencing, for example. These waterfalls often feature a narrow, multi-tiered design that allows water to trickle from level to level. These designs take up little space in your yard, allowing you plenty of room to work.
Alternatively, you could utilize large, wide-open yards to create a waterfall that flows into a broad pool. You might even stock this pool with fish for a more colorful flourish.
Professional Installation vs. DIY
Whenever a home improvement task comes up, another question usually accompanies it: "Can I do the task myself?" While you could install a waterfall yourself, we don't recommend it.
If you have space concerns, navigating those alone could be difficult. Moreover, a DIY project could be more expensive. You run the risk of messing something up, which could result in costly repairs.
Lastly, installation services have an experience level far beyond that of the average person. With professionals, you can guarantee a level of experience suited to getting the job done.
Is Waterfall Installation Right For You?
Knowing all of these factors, the last question to answer is, "Is waterfall installation right for you?" Keep in mind that they require regular maintenance and cleaning to run well, especially if you opt for a bigger model.
Moreover, make sure that getting a waterfall is a safe option for your family. If the waterfall model you want could be hazardous to your children or pets, it's best to reconsider.
However, if you're sure about your waterfall installation, call professionals you can trust! We at Colourscape have serviced a variety of homes and commercial offices throughout Southwest Houston. If you're ready for the waterfall of your dreams, contact us today.