Top 5 Beautiful Driveway Design Ideas
January 18, 2021 at 9:36 am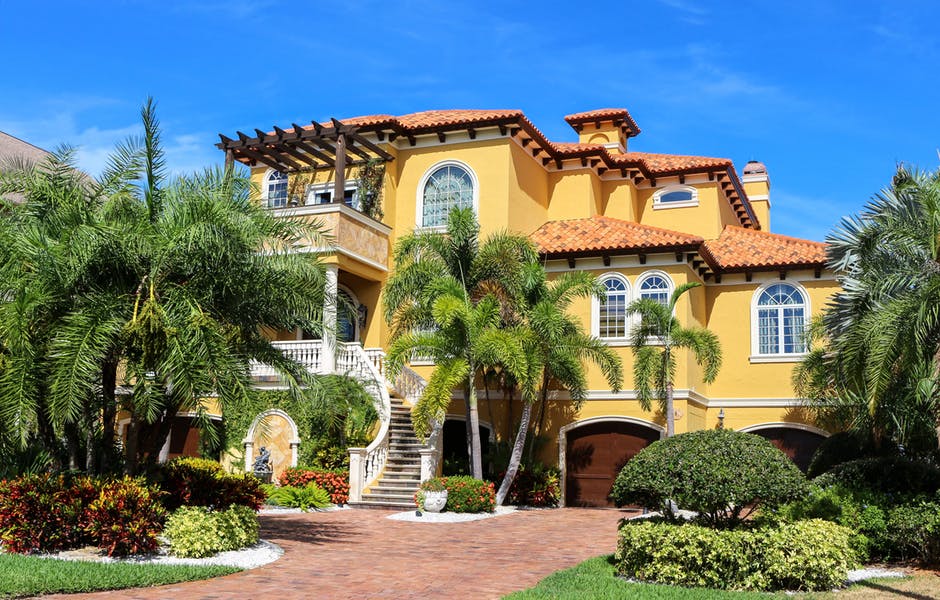 Most driveways are pretty straightforward. Why not give your driveway a unique and creative look and check out these great driveway design ideas?
---
Are you looking to transform your driveway, but aren't sure what driveway design you should choose?
With all of the stunning landscaping design ideas out there, it can be hard to narrow down the best driveway design ideas that you're completely in love with. Plus, your driveway is the statement piece that introductions your home to everyone who drives by.
If you're looking for driveway design ideas to inspire your new driveway, we're here to help. Keep reading to learn more!
1. Consider Softscaping In Your Driveway Design
The first idea that we're going to include is softscaping. When you're planning out your new driveway, every single detail is important. Adding groundcovers, shrubs, grasses, and flower beds into your design will help to make your driveway look fabulous.
Not only will adding all of the greenery help soften your driveway. but, adding shrubs and trees that you can turn into topiary art will help to make it completely unique driveway for your home.
2. Think About a Curvy Driveway
Are you tired of looking around your neighborhood and only seeing straight driveways? You can consider changing things up by adding a curvy driveway onto your property to make your driveway stand out.
3. Add in a Stone Edge
If you're happy with your current driveway design and you're just looking to bring a little bit more oomph to it, think about adding a stone edge. Using a stone edge for your driveway will outline the entire length of your driveway. But, you can use a light-colored layer of stone to add contrast to the dark color of your driveway.
4. Consider a Centerpiece
Are you looking to make your driveway look even fancier? If these tips aren't enough for you, there's one way that you can step things up to make your driveway jaw-droppingly beautiful.
Consider adding a centerpiece into your driveway, such as a water fountain or a waterfall cascading from your landscape. Even if you're not a huge fan of having water in your driveway, there are still other ideas you can consider.
Another way you can add a centerpiece into your driveway is to create a focal point of greenery. You can use flowers and colored plants to add contrasting colors to this centerpiece.
5. Use Textures
If you're tired of just seeing plain asphalt in your driveway, you can consider using other types of textures. For example, you may want to think about combining cobblestone and concrete together in patches in your driveway.
Using These Amazing Driveway Design Ideas
By understanding how you can completely transform the appearance of your driveway with these tips, you're certain to add to the curb appeal of your home! There are so many different ways you can make your driveway look fancy, so don't feel stuck with having to use just this inspiration.
Are you looking for someone to help you design your dream driveway? We're here to help you. Contact us today!