How to Choose the Best Outdoor Flooring for Your Patio
February 11, 2021 at 9:39 am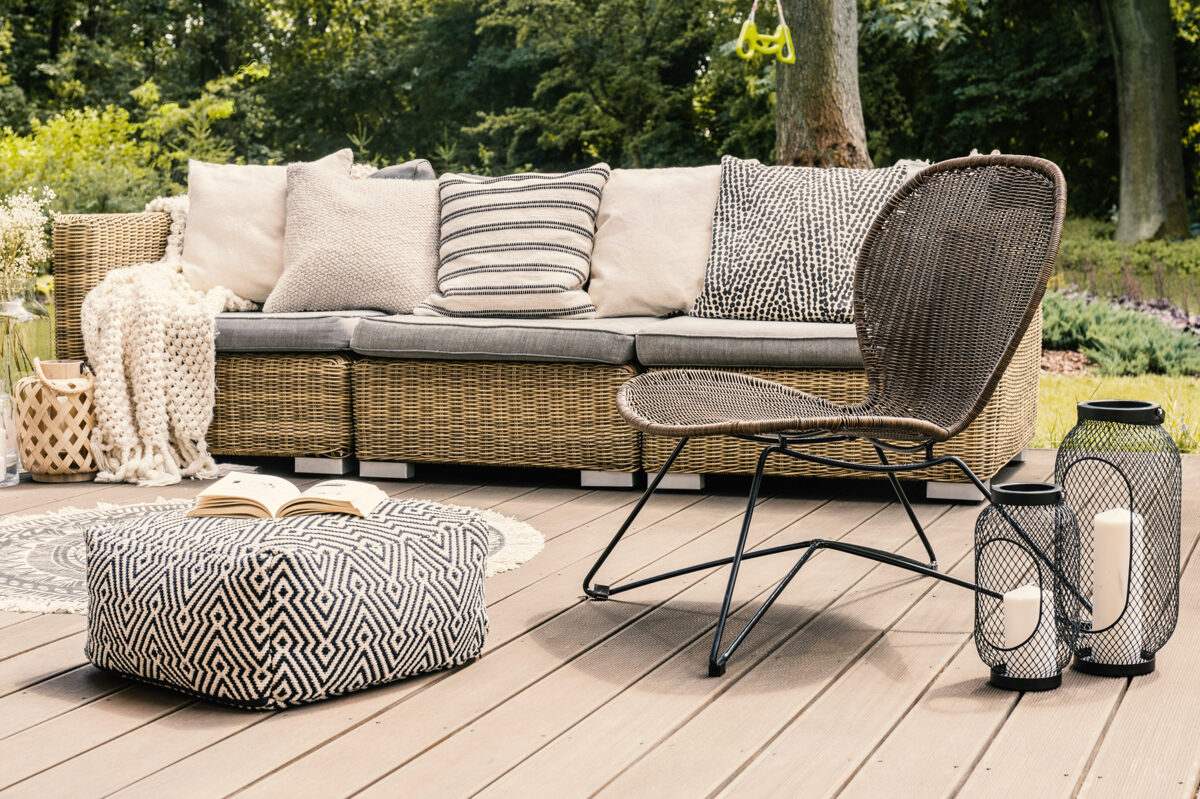 Struggling to decide on the right outdoor flooring for your patio? Learn more about the many outdoor flooring options and which might be right for you.
---
Does your patio need a fresh new look? Changing your outdoor flooring is a fantastic way to upgrade the look of the area while also making it more functional.
Each outdoor area has different needs. In addition, things like weather can really affect the state of your outdoor flooring. Therefore, it is extremely important to pick the right materials for each of your renovations in order to ensure durability, low maintenance costs, and a better investment overall./p>
If you are looking to find the best outdoor flooring for your patio, you've come to the right place. There are many options on the market, so keep reading to find out which is the best for you.
Outdoor Flooring Options Available
Each outdoor patio flooring has its own advantages and disadvantages. In order to pick the best option for you, you'll have to consider these factors:
The aesthetic
The climate
The surface
Your budget
Once you have a general idea of those factors, it is time to choose the best option for you. The following are some of the best outdoor flooring options on the market:
Outdoor Rubber Flooring
Outdoor rubber flooring is extremely durable and is great for long-term use. Something to keep in mind is that in order for the installation to be smooth, rubber tiles need to be installed on surfaces that are flat and hard. However, once installed this type of flooring is versatile and easy to maintain.
Patio Pavers
Patio pavers are also a very popular option. Not only do they look beautiful, but they also require less maintenance and are very durable.
They also come in different materials and colors, which makes them a great option if aesthetics are a top priority. Some common paver materials include concrete, brick, and porcelain.
Outdoor Vinyl Flooring
Vinyl flooring is water-resistant, which makes it a great option if you live in an area where it rains a lot. In addition, it is often a cheap alternative and it is easy to maintain.
However, vinyl flooring is often a bit more sensitive than other options. Its color can fade with direct exposure to the sun, and it might get damaged by sharp objects.
Outdoor Wood Flooring
Wood flooring is a great option that brings a stunning aesthetic. However, it is important to consider the differences between using natural wood vs. wooden deck tiles.
Because wood is a natural material, it will inevitably be affected by changes in weather. Therefore, it might require more maintenance. On the other hand, wooden deck tiles are a cheaper and often more convenient alternative.
Ready to Bring Your Patio to the Next Level?
Choosing the right material for your outdoor flooring is crucial to making the most out of your renovation. In order to pick, you should consider your aesthetic, the climate in the area, the surface, and your budget.
Don't know where to start? Working with professionals for your landscaping needs is a great way to ensure everything turns out the way you want it to. Contact us today to see how we can bring your patio to the next level!