Why You Should Look Into Pond Installation
March 12, 2021 at 9:43 am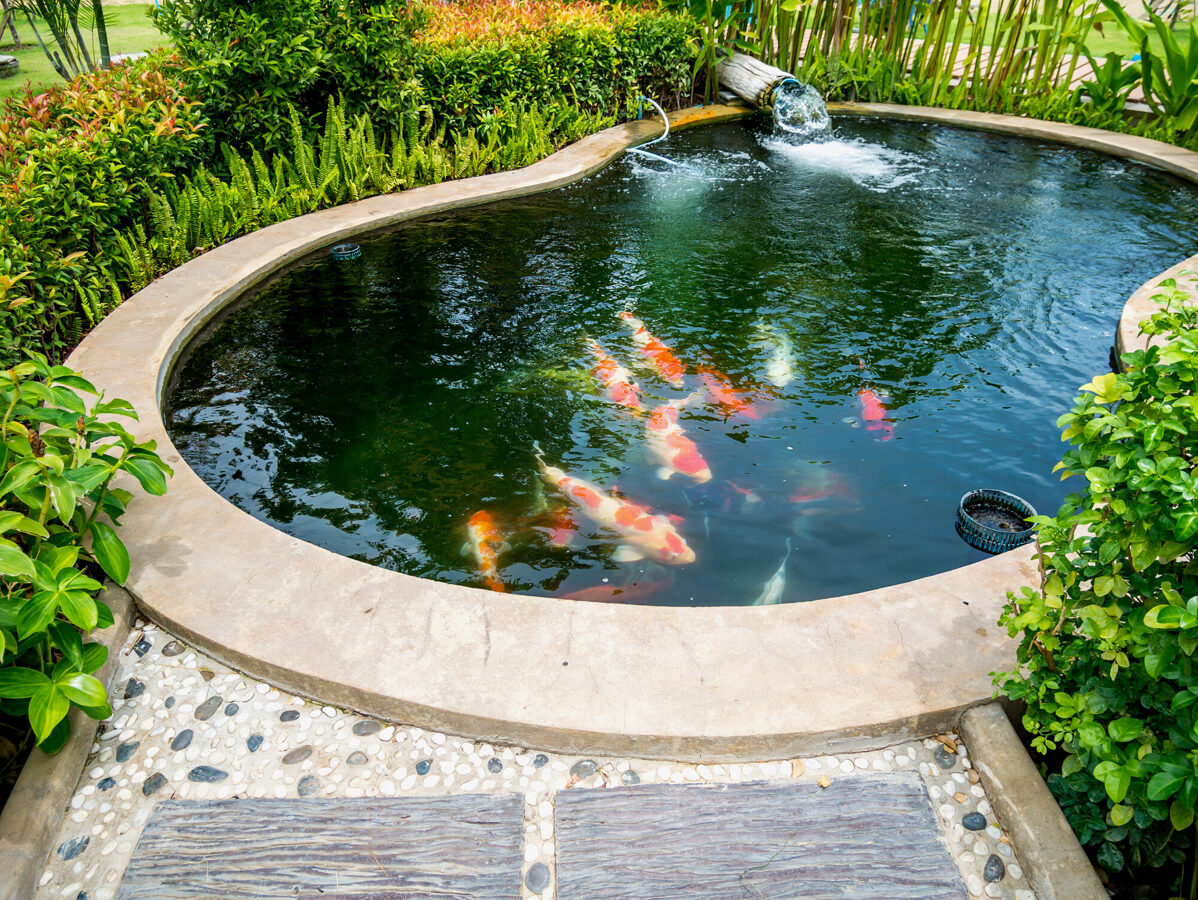 Thinking about getting a pond for your property but still not sure about it? Here's why you should absolutely look into pond installation for your property.
---
There's something majestic about water features in gardens. Look at the fountains at the Palace of Versailles or the famous Serpentine in Hyde Park, London.
They're both soothing and ornamental. Garden ponds can also be a great source of inspiration. Claude Monet couldn't have painted his famous water lilies without his water garden.
Wondering if you should choose a pond installation? Read on to learn the benefits of having a pond.
Enjoy Peace and Tranquility in Your Home Design
A backyard pond is a great way to bring tranquility to your garden. Just sitting beside it, watching the insects and fish, can be a peaceful experience.
If you add a small fountain or waterfall, you get extra relaxing water noises. Water sounds have long been used to help people relax in time for sleep.
These noises help to drown out everyday sounds that might otherwise keep you awake. It's an easy home improvement with real health benefits.
Improve Biodiversity
Where lawns can become monocultures, ponds are good for nature and biodiversity. They provide a breeding ground for many types of birds, amphibians, and insects.
Ponds also acts as a watering hole and safe haven for many types of animals. This makes your garden attractive to lots of species.
This wildlife also supports other aspects of your garden. Butterflies and bees are pollinators, which helps with your flowers. Birds and amphibians often predate on pests, so they actually care for your garden.
You can enjoy your pond, and use it to teach your children about wildlife.
Boost Your Landscaping Design With a Pond Installation
Ponds not only look attractive, but they also make a good focal point. Surrounded by plants and reeds, they draw the eye. This means you can create a striking garden design with a pond as a centerpiece.
They're also a strong way to fill an "empty" space in the yard. Ponds are more environmentally friendly than a lawn that needs mowing or a patio that needs regular cleaning.
If you enjoy growing edible plants, ponds are also a useful addition to a garden. Watercress and water chestnut, among others, love ponds.
Improve the Whole Garden With a Pond
Ponds can also help other parts of your garden. They reflect sunlight, which benefits sun-loving plants elsewhere in your garden.
They also help to moderate the temperature in your garden. The plants near the pond will benefit from the warmth it radiates throughout the day.
Finally, ponds act as useful water sources. You can use some of the water to irrigate your garden. That's helpful if you live in an area that suffers water shortages.
Keen for Your Own Garden Pond?
You can see what benefits you'll enjoy with a pond installation. They improve the experience of being in your garden. If you choose an ornamental pond, they can even boost the value of your property.
Wondering how to install a pond? You don't need to do it yourself. Contact us today and find out how easy it is to have your own pond.