The Top Landscape Lighting Ideas
April 23, 2021 at 9:45 am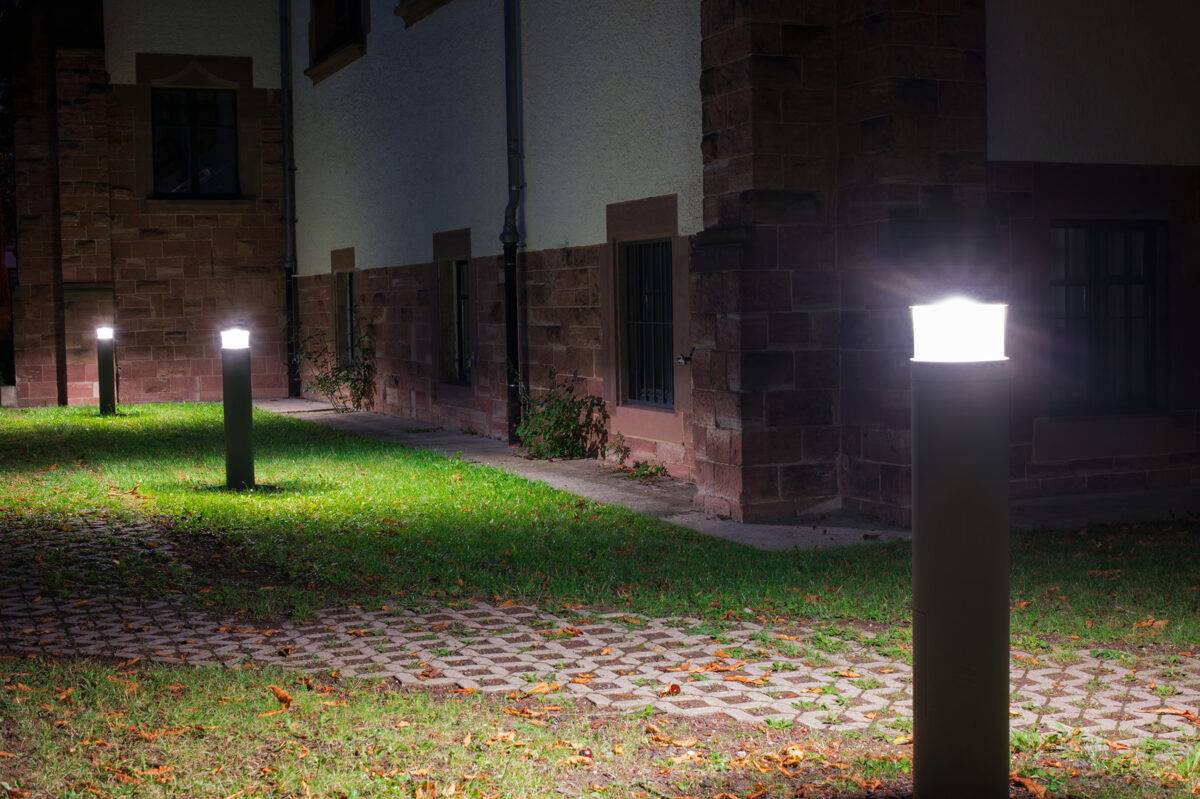 Need to add some light to your yard but don't know where to start? Check out these creative and stylish landscape lighting ideas!
---
It's sometimes easy to forget that your yard is actually an extra room in your house. The only difference is it's outside!
Using the right lighting is a great way to keep enjoying and using your yard once the sun goes down. After all, we've enjoyed electric lighting outdoors since 1870. Why not apply it in a creative way?
Read on for some stylish landscape lighting ideas for your yard.
Spotlight Specific Features
Use bullet lighting to pick out specific features in your yard. These lights act as a spotlight, which could be a tree, a statue, or a detail on your home's facade.
Or why not use garden lights to spotlight flower beds? These direct light downwards to light the garden beneath them. It's a great way to enjoy beautiful planting after dark.
Turn Walls Into Garden Features
Walls don't have to be boring. You can use them as a canvas for your lighting masterpiece.
Use wash lighting to throw washes of light across walls. This works well on textured surfaces, where the light creates stippled shadows. It's also a great option for colored walls.
You can also use wash lighting for fences. If you have beautiful climbing plants, wash lighting is a good way to highlight them after dark.
Highlight Your Trees
We've already mentioned bullet lighting for specific features, like parts of a tree. Yet there are two types of lights that can turn your trees into the centerpiece of your lighting design.
Install well lights at the base of a tree so they throw light upwards into the branches. This is great for showing off the foliage of large trees.
Otherwise, use a downlight within the tree. These lights have a shade to stop side glare so they direct light downwards. They can shine through trees to mimic moonlight, casting interesting shadows below.
Choose the Right Type of Landscape Lighting
These are fun ideas for your yard, but make sure you choose the right type of lights.
LED landscape lighting is the brightest option. The LED bulbs use at least 75 percent less power than incandescent bulbs. They also last longer, so they're a better long-term investment.
Low voltage landscape lighting uses 12-volt power. A transformer turns your domestic 120-volt power into 12-volt power. You connect the fixtures to the transformer. This type of lighting is safe to install, and you can run wires above ground.
Solar landscape lighting doesn't need electricity since the sun charges its batteries. These lights are great for spots where you can't use wiring. They also provide gentle, low-level lighting alongside paths.
Be aware they're not as bright as mains-powered lighting. Make sure the light gets 6 hours of direct sunlight otherwise it won't recharge properly.
Light up Your Landscape Design
You don't have to restrict outdoor lighting to using harsh floodlights. These landscape lighting options can pick out unusual or striking features within your backyard.
Keen to start enjoying your yard after dark? Contact us today to find out how our lighting installations can transform your outdoor space.