All the Garden Trends to Look Out for in 2022
November 26, 2021 at 11:37 am

Are you planning a garden redesign, or just a little upgrade for the new season? Check out these garden trends that are guaranteed to be hot in 2022.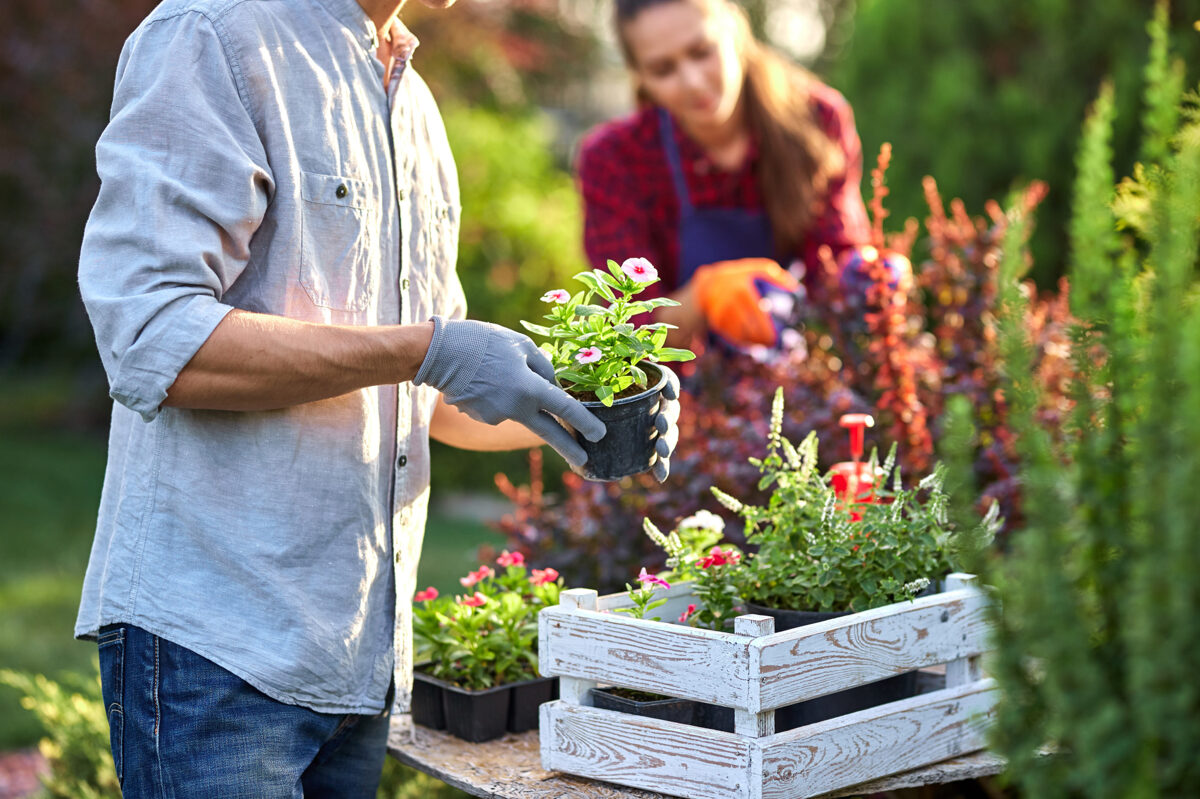 ---
Did you know that a recent study found when U.S. adults were asked what made life most meaningful, the second-highest answer was spending time outdoors?
Countless studies have proven the benefits of being outside, which means you should take advantage of your garden space as much as possible. No matter your yard size or budget, there are plenty of ways to enjoy your outdoor space.
But which garden trends will be the most popular in 2022? And is it worth redesigning your whole outdoor space?
We're here to fill you in. Whether you're starting from scratch or planning to redo your entire landscape, you'll be sure to find some inspiration from the gardening and landscaping trends below!
Planting Natives
You'll find more and more people embracing native plants in 2022. This is one of the best garden trends because it both supports the environment and makes garden maintenance easier. These sustainable plants help your microenvironment thrive, local animals healthy and happy, and give you more creative freedom.
Natives require less supervision, as they're built to best survive in your area's environment. They also make a great addition if you want to draw in local wildlife, such as native butterflies, birds, and bees.
Extending Your Living Space
It's nice to have houseplants littered around your home, but why not bridge the gap between your outdoor and indoor living spaces a bit further? In 2022, you'll see people connecting with nature in a much larger way.
From atmospheric outdoor dining areas to simple lounge areas, homeowners will be creating more usable outdoor spaces. Now's the time to indulge in greenery-laced garden patio design ideas.
Enjoy the beauty of the outdoors from the comfort of a hammock or a lounge chair in your hybrid space. Add some string lights for the perfect garden lighting, and you'll have a dreamy outdoor space to relax in during the warmer months!
Creating Meadow Gardens
If you're looking for low-maintenance garden trends, 2022 is the year to consider creating a meadow garden. As long as you have ample space, a meadow garden can add some rustic charm to your backyard.
A meadow garden mostly requires prep-work. After you've planted your choice of wildflowers and grasses, you can leave the garden to flourish as it pleases. Not only is it an easy and enchanting take on gardening, but it also gives you the chance to watch as nature reclaims and beautifies your yard all on its own!
Explore the Exciting 2022 Garden Trends
The gardening world is always evolving, and there is no shortage of exciting new garden trends cropping up. With spring only a few months away, there's never been a better time to start planning your dream landscaping projects. With the guide above, you can take inspiration from the latest trends and create your own garden paradise in 2022!
Need help making your dream landscape project a reality? Our team at Colourscape offers friendly, high-quality landscaping services to the entire Southwest Houston area. Reach out today to learn how we can help you reach your landscaping goals!