Top 5 Landscape Lighting Ideas You Should Consider
December 24, 2021 at 1:47 pm

Do you want to spruce up your yard but don't know how? Why not consider these great landscape lighting ideas? Learn more here.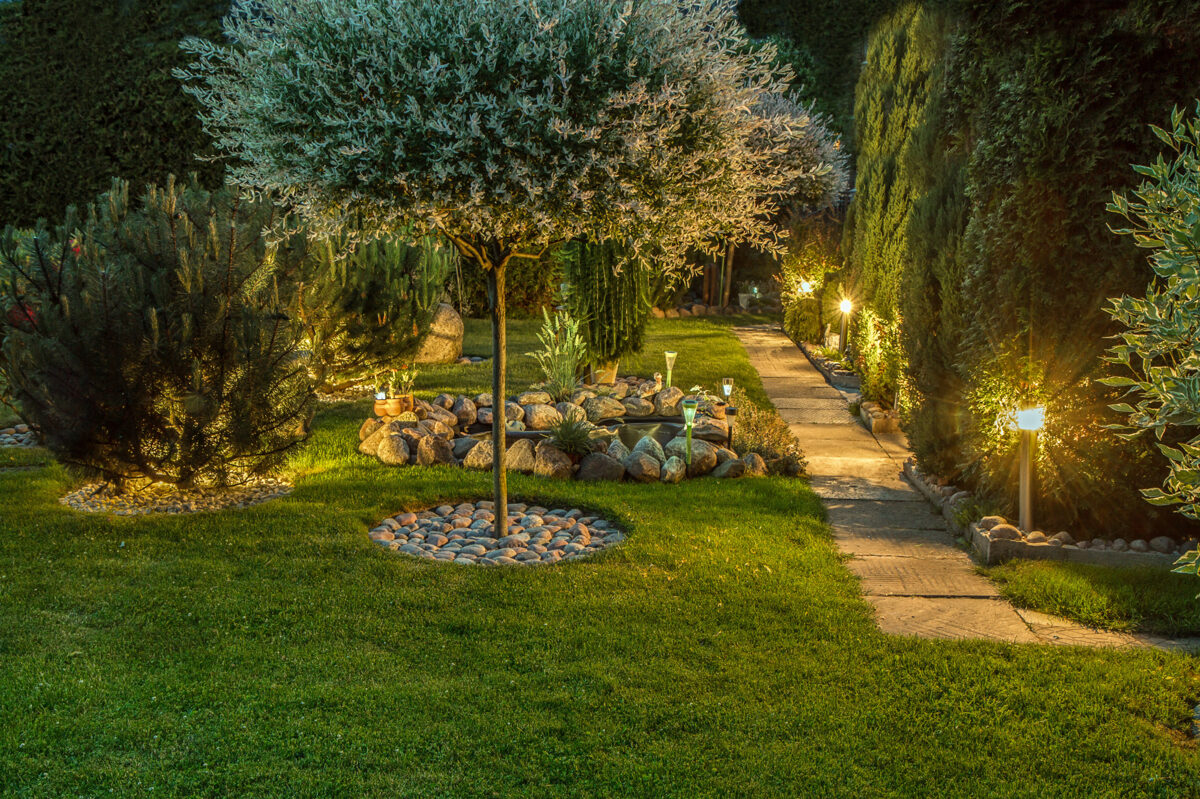 ---
Everyone knows that your home is your space. It should be decorated the way you want it, and that doesn't just apply to the interior. It extends to your front yard as well!
The way you landscape your yard says a lot about who you are as a person. Like the rest of your home, it's a way for you to express yourself and create a space that suits you and your needs. You should be proud to show it off to others.
And that's why you need to think about some new landscape lighting ideas!
There's no better way to show off your perfectly-landscaped yard than with the right landscape lighting. But sometimes it can be intimidating to know where to start. You want to light up your yard - but how?
Never fear. Here are the top 5 landscape lighting ideas that you need to consider for your lawn!
1. String Lights
More and more people have begun decorating their front yard and porches with string lights, and it's easy to see why. They give your home a whimsical, magical feel that is also very comforting and gentle. Plus, you can put them up almost anywhere with ease - on your roof, along a fence, or even in a tree!
They also come in all shapes, sizes, and styles. You can get strings of round, open bulbs; tiny, delicate twinkle lights; or fun specialized shapes like stars or hearts.
2. Path Lighting
If you have a path of any kind in your front yard, it's a great idea to light it up! There are tons of ways that you can do this. You can line the sides of your path with lanterns, orbs, or even puck-shaped landscape lights.
Path lighting is both beautiful and practical. They help you watch your step in the dark, especially on any outdoor stairs you might have.
If you want to be eco-friendly, you can even look into the best solar landscape lights. That way, you can use the sun's power even past sunset!
3. Home Exterior Uplighting
If you're proud of the architecture of your home, why not show it off? Using uplighting for your home's exterior makes it look luxurious and elegant, as well as being warm and inviting.
You can put landscape lights in windowsills, on the edge of your roof or gutters, around your front door, or on your porch pillars. The possibilities are endless!
4. Garden Lighting
Gardens take a lot of work to maintain, so you should make sure everyone can see the fruits of your labor! You can place lights around the border of your garden, hidden in bricks or stones. You could also place lights within the plants themselves to show off the stunning greenery.
Don't be afraid to get creative! There are tons of garden landscape lighting ideas to explore.
5. Accent Lighting
If you have any kind of special feature in your yard, accent lighting is the perfect way to make it a focal point! It could be anything - a beautiful fountain or maybe an elegant statue that you want to highlight.
You can even make the accent light itself the focal point. Light-up glass orbs or elaborate light fixtures on your porch will be sure to catch anyone's eye. With landscape lighting kits, you can find accent lighting that works for your home!
Get More Landscape Lighting Ideas Today
There's no better way to spruce up your lawn than to add some light to it. With these landscape lighting ideas, your yard will be the talk of the neighborhood in no time!
Contact us to learn more about landscaping services!