Transform Your Patio Into a Beautiful Alfresco Outdoor Kitchen
March 13, 2022 at 4:32 pm
Your patio is a main outdoor gathering space for family and friends. Give it a makeover and transform your patio into a beautiful alfresco outdoor kitchen.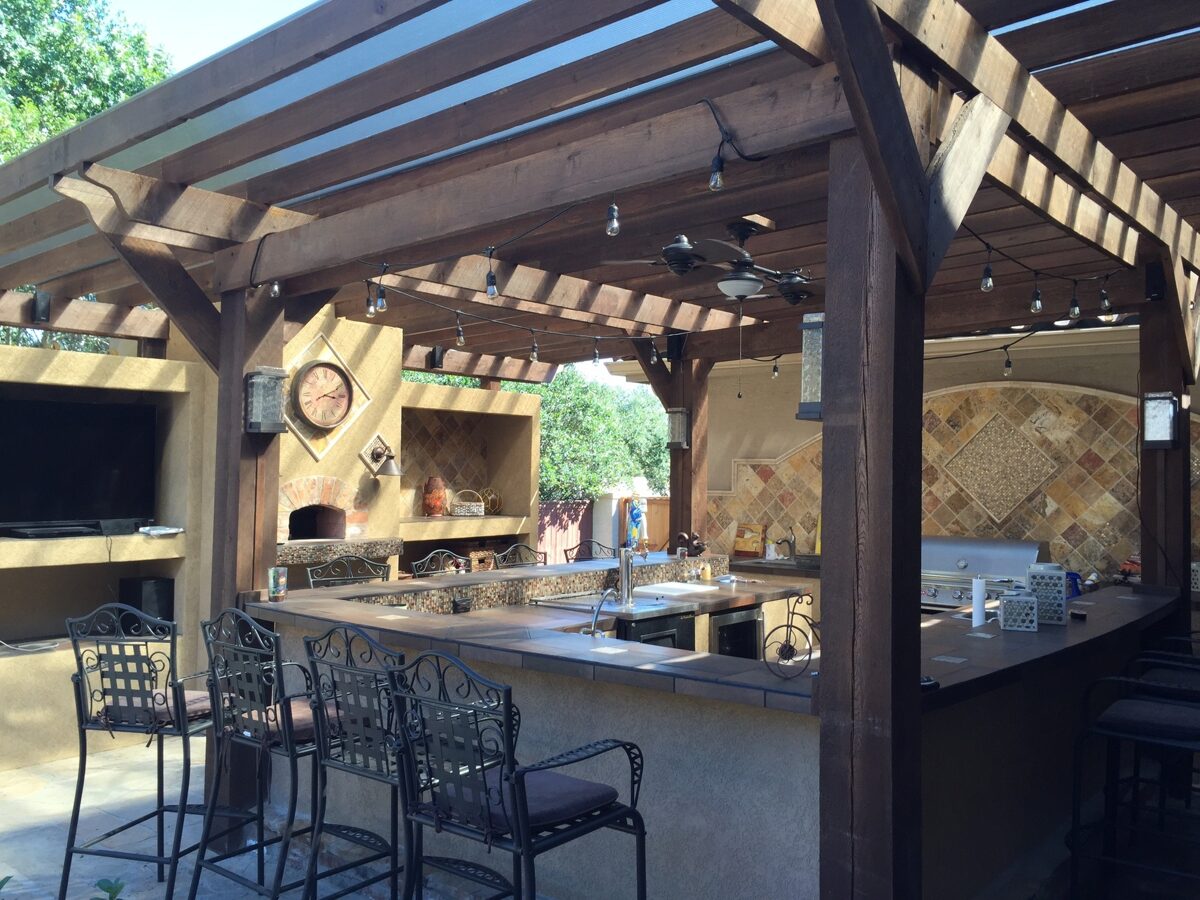 ---
Close to 80 million Americans have spent time grilling outside in the past year. Having a meal outside with family and friends is a more liberating experience than eating within the confining four walls of your dining room.
If you want the ultimate outdoor dining experience, you need more than just a grill. Why not transform your patio into an alfresco outdoor kitchen? Alfresco means "done in the open air" and is an outdoor kitchen style.
If you live in a climate where you can enjoy outdoor dining year-round, an outdoor kitchen is the ultimate amenity for your backyard. Here are some things to think about when designing yours. Read on to learn more.
Patio Stone Installation
If your home has an existing patio, you can use it as a foundational base for your new kitchen. If you don't have a patio, or if your existing one is dilapidated, you need to find someone who specializes in stonework.
Your outdoor kitchen will have much more ornate features than a patio, so make sure to find some professionals with specialized experience. Ideally, you want to try and find one company to handle everything.
Alfresco Outdoor Kitchen Appliances
Some basic weather-resistant kitchen accouterments will round out your exterior cooking space. A full outdoor kitchen has almost all of the features of an interior kitchen. Here are some things you can incorporate.
Grill or Range
The first thing to consider is the type of grill you want. You can also incorporate a traditional gas range if this suits you. Build your stainless steel grill or range into a stone countertop. This is your most weather-resistant option.
Refrigerator
You may want a smaller mini-fridge for cold beverages or a larger one for full food storage. Make sure whatever one you choose is weatherproof.
Sink
Having some outdoor sinks built into your stone countertops allows your alfresco outdoor kitchen to function independently from your house. From prep to clean up, you can do it all outside!
To Cover or Not to Cover?
Having a roof or awning on some parts of your kitchen allows you to cook and enjoy outdoor dining year-round in many climates. Covering your appliances helps keep them weather resistant as well.
If you plan on closing your kitchen for part of the year, make sure to do some necessary maintenance to ensure that everything holds up through the winter. Winterizing your kitchen is essential for its integrity.
Entertainment Area
No outdoor kitchen is complete without an entertainment area. Think of defining features you can include in yours. Some great ideas include fire pits, water features, or outdoor lounge areas.
You may also want to include a pool or jacuzzi. Make the ultimate outdoor entertainment area by incorporating a projector for fun family outdoor movie nights.
Create Your Outdoor Kitchen Masterpiece
How you want to design your alfresco outdoor kitchen is up to you. You can create one as basic or extravagant as your mind can conceive. To make your dream a reality, you will need some expert builders on your side.
Contact us today if you want to talk to an expert in outdoor kitchen creation. We can handle all of your stonework and design needs. Come to us with a plan, or let us make one for you. We can build your ultimate outdoor kitchen.