How to Choose the Right Outdoor Lighting
Are you looking into outdoor lighting installation? Read on to find out how to choose the right outdoor lighting for your home.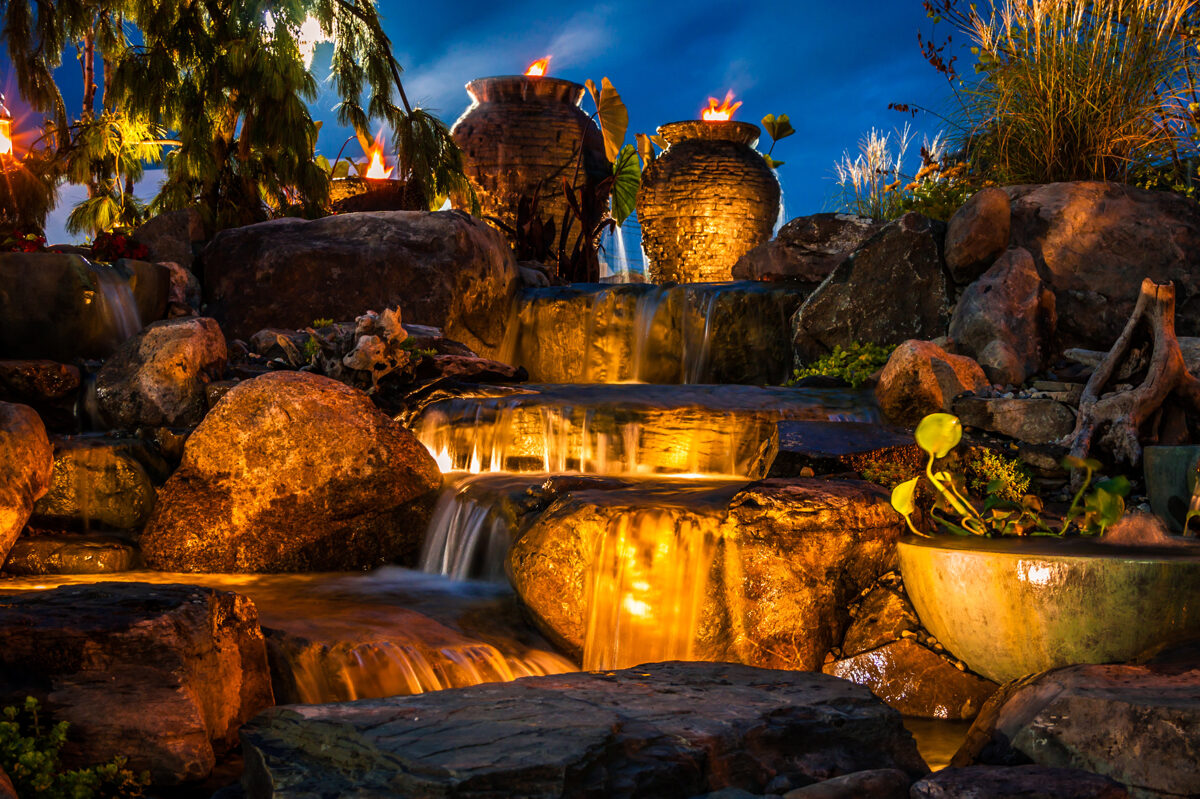 ---
The outdoor LED lighting market is expected to reach $21.95 Billion by 2023. Lighting plays an essential part in landscaping, providing you with the right atmosphere, adding safety, and highlighting architectural details.
That said, choosing the right outdoor lighting isn't easy, as there are many factors to consider, from the type of light to the size and more.
Read this quick guide on outdoor lighting installation to make the choice easier, and create a backyard oasis.
Fixture Location
When preparing for outdoor lighting installation, the first decision you need to make is where you want the lights.
Do you want to light up a walkway or stairs? Do you want lighting around the pool for an evening swim?
Make a list of your needs and what you think might be nice. You might not realize what you require, which is why talking with a professional landscaping and lighting company can help. They'll help guide you and walk you through some options, as well as design and install a system that works for your home.
Here are some outdoor lighting ideas:
Pathways
Stairs
Decks
Front entrances
Porches
Patios
Water features
Trees
Swimming pools
Garage
Exterior walls
Outdoor ceiling lights
This isn't an exhaustive list, but it can give you some inspiration. You might also want to highlight your creative landscaping with lighting to enjoy it both day and night.
Types of Outdoor Lighting
Outdoor lighting can be grouped into three categories: overall, task, and accent lights.
Overall lighting allows you to illuminate a large area, such as a garden or the front of the house. Types of outdoor lighting fixtures that can accomplish this task include floodlights, downlighting, and wash lights.
Utility or task lighting serves a particular purpose. For instance, you might use task lighting to illuminate the pool at night.
These outdoor light options are ideal for illuminating a pathway for safety purposes. Path lighting and step risers are examples of task or utility lighting. These lights fulfill a task, such as security, and are an essential part of exterior lighting.
Accent lights are designed to highlight a particular area or feature. You might use an accent light on a tree, a garden fountain, unique features, etc.
To achieve a warm and inviting space, it's best to layer outdoor lighting fixtures to meet various needs. The final result is a beautiful and well-lit exterior that enhances your home.
Getting it right isn't easy when considering so many outdoor light options. A lighting professional can help, as they have the experience and knowledge necessary to create a layout that works.
Outdoor Lighting Installation Services
Whether you want to illuminate a part of your yard or the entire exterior of your home, outdoor lighting can bring the results you want. When you choose outdoor lighting installation services, you'll get professional results and a yard you'll love to spend time in.
Let our team at Colourscape start the transformation process. We proudly serve customers in the Southwest Houston area. Send us a message today to get started.