What Are the Environmental Benefits of Green Landscaping?
How much do you know about landscaping? Have you ever wondered: what are the environmental benefits of green landscaping? Read on to learn more.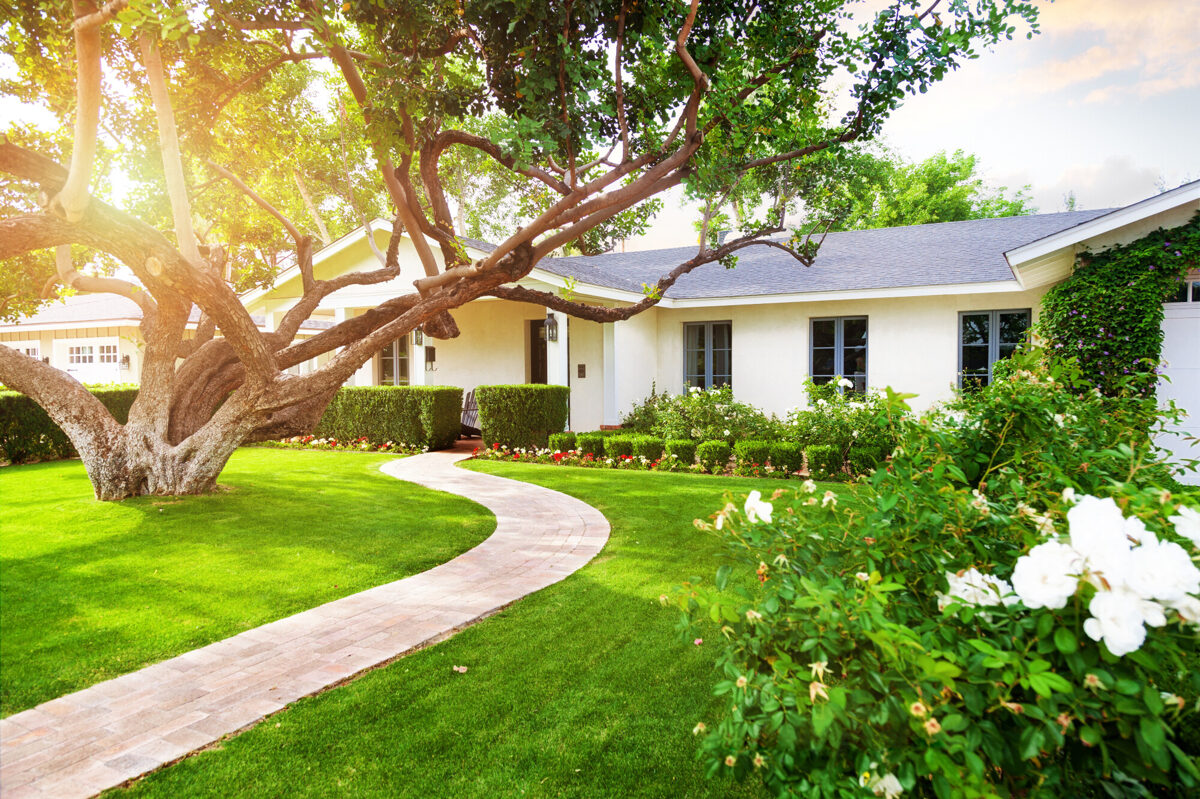 ---
We're all trying to do our best to help keep the environment happy—or at least, we should be. Some people are doing this with solar panels, while others are trying to eat organically or do better with recycling their things.
You want to start making a difference yourself, and there's no better way to start than through green landscaping! Green landscaping gives your home a beautiful and healthy look while keeping an eye out for Mother Nature.
But what are the environmental benefits of green landscaping, and how can you know if it's what your home needs? We've got your answers in this article, so make sure to read on to learn more!
What Is Green Landscaping?
Before you can even invest in green landscaping, you have to know what it is first. And of course, we're talking about more than just your grass!
Green landscaping is a way to make the land around your house more energy-efficient. You do this through a process called xeriscaping, which is when you plant drought-resistant plants and greenery that are healthy for your home turf.
These healthy foliage varieties tend to be native to the region they're planted in to encourage maximum growth potential. They're also very self-sufficient and quick growers that offer a return on investment within just a few weeks.
What Are the Environmental Benefits of Green Landscaping?
Of course, there are plenty of benefits to green landscaping beyond just looking great. For starters, it requires less maintenance. This is due to the plants being self-sufficient by having the ability to adjust to changes in rain, sun, and shade.
Plants used in green landscaping also don't require pesticides, which makes for a healthier lawn. They tend to be hardy with a strong resistance to harmful pests and other maladies. Depending on the plants used, they can even repel bugs from your yard.
When you factor all of this in, it's clear to see the next benefit: long-term savings. With these green plants, you'll see fewer uses of the sprinkler, less money spent on plant food, and no need to purchase pesticides, making you a little spender with big results.
This all means you'll get the prettiest garden you've seen around your home for little more than the installation price!
Get Green Landscaping Done to Your Home Today
What are the environmental benefits of green landscaping? You've asked, and we've answered. The next step is to find an expert to help you achieve the green landscaping benefits you desire. We can help you do that!
At Colourscape, we pride ourselves on being the leaders in the landscaping industry and have the talent to prove it. Our team of experts can help you with your landscaping design and create one that fits your home and your budget, so you get exactly what you want.
Take a look around our site to learn more about what we do, and send us a message to schedule a consultation. Let's make your lawn look incredible!